Words by Matthew Mollica
4 Minute Read
Whenever the broader topic of distance is discussed in the context of modern golf, focus invariably shifts at some point to "bifurcation". One of the game's great charms is that professionals and amateurs can play the same courses, and use the same equipment. We are all governed by the same set of rules too. Golf has always featured one set of rules. Bifurcation essentially refers to the adoption of two sets of rules – one governing professional play, and the other pertaining to amateurs.
Many commentators have expressing concern with the distances Tour players hit the ball today and espoused the virtues of a reduced flight ball solely for professional use. Any future regulations on professional use balls may not be applied across the entire game.
This suggestion has been met with appreciable resistance from the PGA Tour Commissioner Jay Monahan, as well as PGA of America Chief Pete Bevaqua. Long-time Titleist chief Wally Uihlein and David Abeles, his contemporary at TaylorMade, have also spoken out against bifurcation. The latter two have market share to protect, and sizeable profits made from selling the golfing public the same balls as those used by the game's elite.
In March 2018 golf's two governing bodies reiterated their joint statement, first made in 2002 – "The R&A and the USGA continue to believe that the retention of a single set of rules for all players of the game, irrespective of ability, is one of golf's greatest strengths. The R&A and USGA regard the prospect of having permanent seperate rules for elite competition as undesirable and have no current plans to create seperate equipment rules for highly skilled players."
Having said all that – try this little experiment. Next time you're in your pro shop, go ask for a ProV1 left dot, and see what the response is.
In an episode of the Fully Equipped golf.com podcast (Wednesday August 21 2019) with Jonathan Wall and Tim Briand, discussion addressed the ball Patrick Reed used to win the Northern Trust at Liberty National, as well as the Nike ball models used by Tiger Woods and Rory McIlroy years ago. As the story went, at the 2019 Wyndham Championship, Reed was encouraged by Webb Simpson to switch to a slightly different version of the Titleist ProV1 ball he was using. You see, there's many different versions of the Titleist ProV1 ball on the R&A / USGA conforming list. Not just those plain ProV1 and ProV1x balls you and I see on the shelves. Reed's ProV1 left dot is but one such model.
Titleist's global advertising campaigns have often featured the word trust. The brand undoubtedly makes wonderful products – I know – I've bought plenty of them. Clubs, shoes, apparel and balls. Yet the company primarily trades on the strength of selling recreational golfers the same balls as those used by professionals.
No one pretends the Ford Mustangs that race the Daytona 500 are the same as the Mustangs we can buy from a dealership. In a similar but less exaggerated vein, some of the ProV1 marked balls used by Tour professionals are not the same as those we amateurs buy. Theirs are often not distributed for retail sale, and have different spin and launch properties to those currently available for purchase. Sometimes professionals will use a ProV1 model from previous years that is no longer available to the public.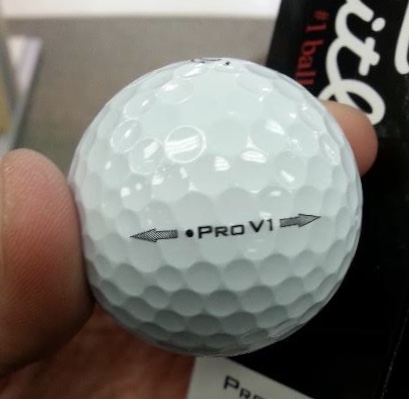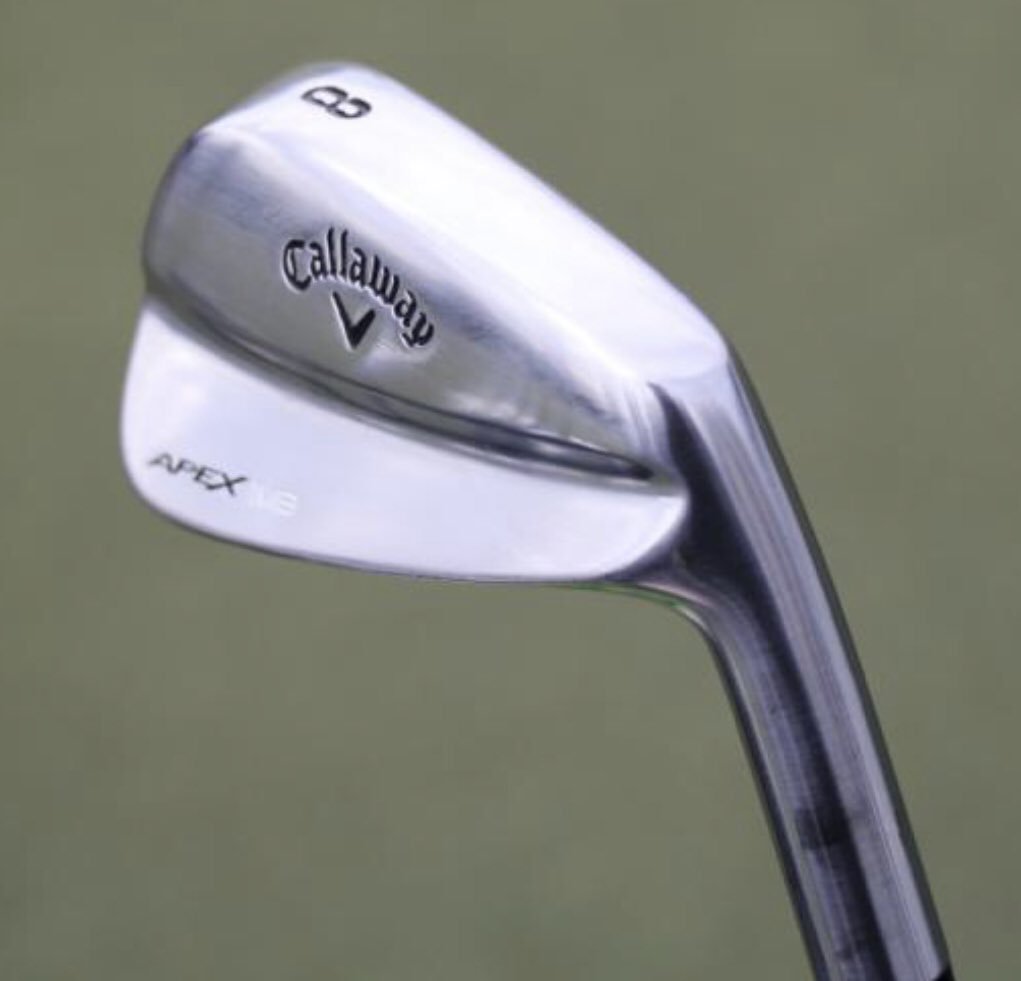 So when Titleist encourages us to play what the pro's play, they're not being totally honest with us. In their defense, many ball manufacturers engage in this sort of activity. The balls many professionals use are on the confirming list, but not available for retail sale. They use something a little different.
The same can be said of the clubs professionals use. 2018 Open Champion Francesco Molinari put a new set of Callaway prototype irons into play early this year. Although obviously similar to many forged blades, these clubs were sufficiently different from the retail offering from Callaway. This sort of thing has been happening for many years. Tiger Woods' old Nike Dymo 380 driver never saw the inside of a pro shop, and neither did the Titleist 503i driving iron back in the day. The same thing occurs with TaylorMade club models too.
This is nothing new. It is said Seve Ballesteros' woods were different to and better looking than those of his fellow players. Even Bobby Jones' clubs were hand selected from the range of forged iron heads made by Tom Stewart.
Some clubs are made in small quantities and remain 'Tour Issue Only'. Current day manufacturers understandably cite the wish to trial prototype clubs with their staff players under tournament conditions. Yet the fact remains – professionals frequently use equipment that is never on offer to the regular golfer.
Which brings us back to bifurcation. If professional players are using equipment which is not only a little different but also unavailable to the amateurs, are we not already bifurcated?
In track and field, IAAF rules stipulate that the shoes worn in competition "must be reasonably available to all in the spirit of the universality of athletics." No such bylaw exists in golf. If we are serious about one set of rules for all, golf's governing bodies need to adopt a clause like the IAAF's Rule 143.2. Unless they do so, they are turning a blind eye to bifurcation already in effect.
More importantly, in the absence of such a rule change, cries against bifurcation from ball and club manufacturers can be seen for what they are. A less than honest argument made in an attempt to cling to the sales pitch and commercial advantage.

Join the movement
Without a coordinated and strong push back from golfers, the game we love will be stretched even further to the brink. Until now, our voices have been too disparate to be heard.
In order to make a noise that is clear enough, and loud enough, that the governing bodies will listen, we must band together and make our call in unison. 
As we build our list of pilots and patrons, you can show your support by following along via our instagram account and twitter account and signing up to our email list below.